Premier Beauty School in Frisco, TX
Allgood Beauty Institute takes pride in our student's success and offers only the best instructors, education, and tools to help you grow, gain confidence in your work, and become successful beauty business owners. Our Masterclasses take our students on a journey to mastering each skill necessary to become great as licensed estheticians and cosmetologists!

The main objective of the Esthetician Program is to teach students the fundamental practical skills, safety protocols, professional work ethics, and positive mindsets needed to pass the State Board Examination and to excel in entry-level job positions in the field of esthetics or related careers.
What it Includes
Our Esthetician Program encompasses a wide range of topics to equip students with the knowledge and skills necessary to excel in the field. From skincare techniques to spa treatments, our curriculum is designed to cover every aspect of esthetics. Our Esthetician Program includes:
750 clock hours (includes 188 hybrid clock hours)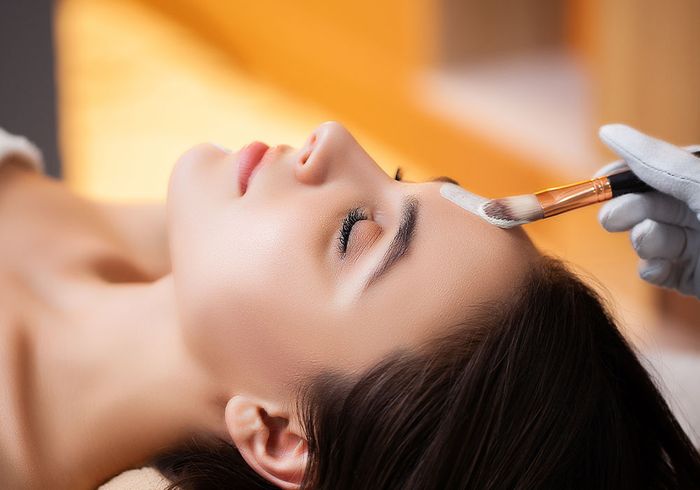 Why Choose the Esthetician Program
Choosing the Esthetician Program at Allgood Beauty Institute means receiving comprehensive training, practical skills, and ongoing support in pursuing a successful career in the beauty industry. With experienced instructors, a comprehensive curriculum, and a focus on hands-on training, Allgood Beauty Institute equips students with the skills and knowledge to thrive in the esthetics field. Don't miss out on the opportunity to embark on a fulfilling and rewarding career – enroll in the Esthetician Program at Allgood Beauty Institute today!
Many of our students frequently sign up for our Cosmetology Program, which has proven to be crucial for their success on numerous occasions. The course is designed to equip students with the essential skills required by state law for the licensed practice of cosmetology and to ensure that they can provide a high level of service that meets the expectations of their future clients.
What it Includes
Our program encompasses a wide range of topics, including hair cutting and styling, coloring and highlighting, skincare, and much more. With both theoretical and practical training, students gain the knowledge and skills necessary to excel in all aspects of cosmetology. Our Cosmetology Program includes:
1,000 Clock Hours (includes 250 Hybrid Clock Hours)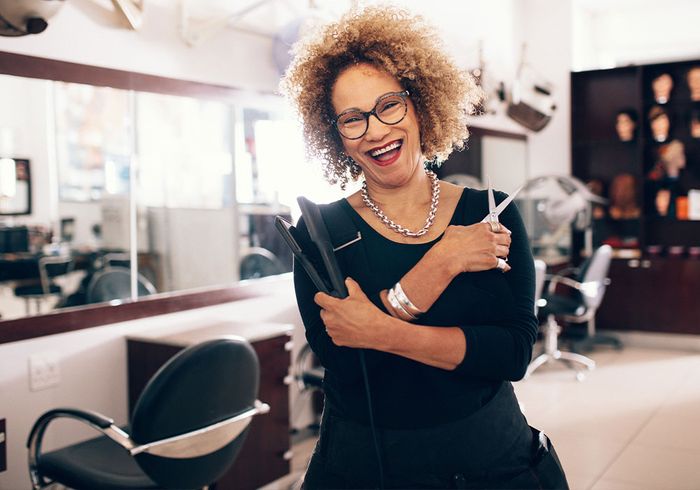 Why Choose Our Cosmetology Program
Choosing the Cosmetology Program at Allgood Beauty Institute means embarking on a journey towards a fulfilling career in the beauty industry. Our program covers all aspects of cosmetology, ensuring students gain expertise in haircare, skincare, nail care, and makeup artistry. With a well-rounded education, students are equipped with the versatility needed to thrive in the industry. Our program includes hands-on experience, allowing students to practice on real clients under the guidance of experienced instructors, allowing students to refine their skills and build confidence. Our modern salon environments provide the perfect setting for students to hone their craft and develop their own unique style.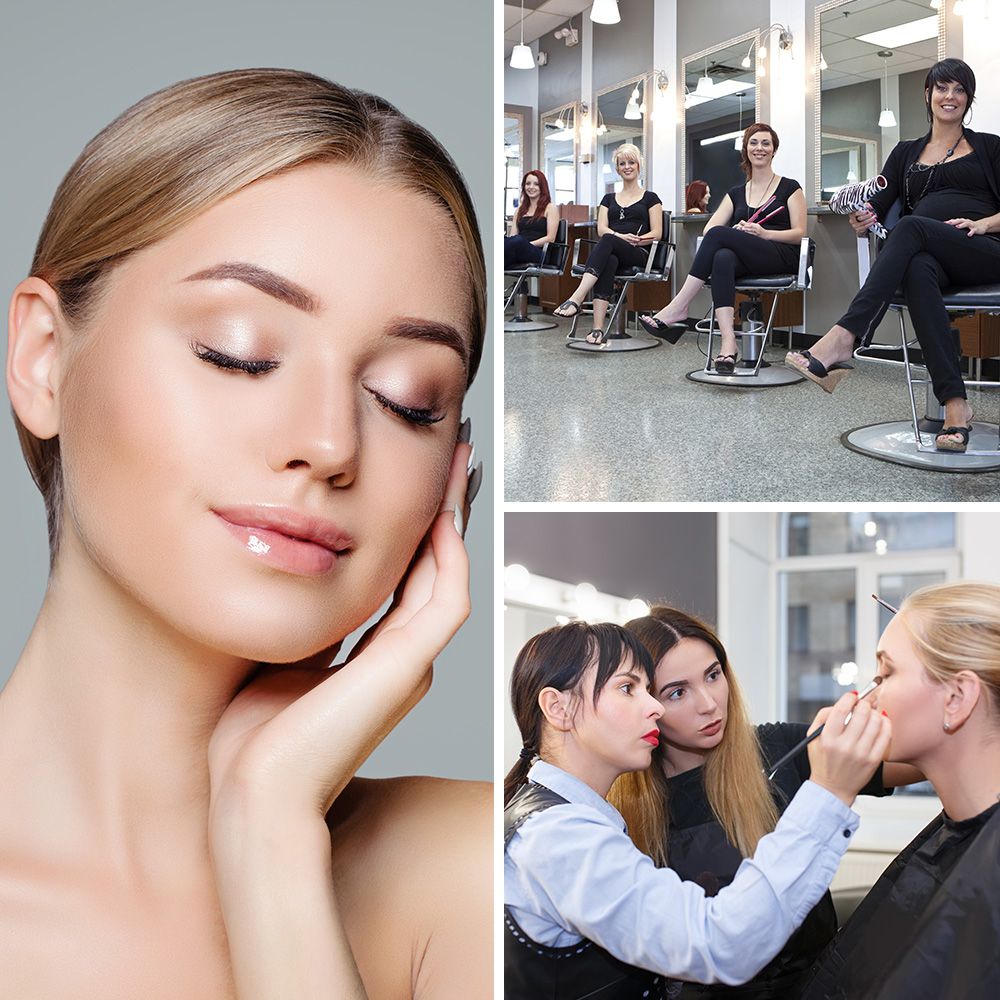 Why Choose Our Beauty Educators
We have a team of highly-qualified instructors. Here are some of the benefits you can only find at Allgood Beauty:
One-on-one instruction

Small class sizes

Four-day workweek

Hybrid model to learning

Hands-on experience with real clients

Advanced courses

Tips and tricks for starting your successful business
Why Choose Allgood Beauty Institute
Allgood Beauty Institute is the premier choice for individuals seeking a top-notch education in the beauty industry. With a reputation for excellence and a commitment to providing students with the skills and knowledge they need to succeed, Allgood Beauty Institute stands out in the competitive landscape of beauty schools. Each of our instructors brings a wealth of industry knowledge and expertise to the classroom, ensuring students receive the most up-to-date and relevant training. Our instructors go above and beyond to provide personalized attention and guidance, ensuring that each student receives the support they need to excel in their studies.
How to Get Started
Starting something new can be scary and even intimidating! Our process is simple and easy to start your journey to a new career!

Contact us today to learn more about our courses and our team.

One of our friendly team members will get back to you and set up a meeting in our institute.

Once we have met with you, we will invite you to enroll in our courses and go over our easy tuition process.

Become an expert esthetician or cosmetologist and thrive in your new career!
Allgood Beauty Institute understands there are many choices regarding your education in esthetics and cosmetology! We believe we have the best beauty educators, master classes, and tools to help you succeed and rise to the top in your field! Reach out to us today, and we know you will agree!